X-RIVER 2019 / The timetables of the bike-ferry from Bibione to Lignano
The X RIVER service, the bicycle-boat that links Bibione and Lignano Sabbiadoro since last year, started again on 7th May 2019. The NEW TIMETABLE from 24th July is as follows:
from 24th July to 10th September 2019: continued schedule from 9:20 am to 7:20 pm

from 11th to 30th September: from 9:20 am to 12:40 pm and from 2:20 to 5:40 pm

With temporary suspension in case of bad weather; departures every 35/40 minutes approx.
The service has been implemented thanks to the agreements with SAF Bus Society, with the presence of a bigger boat, to transport up to 25 people + 25 bicycles: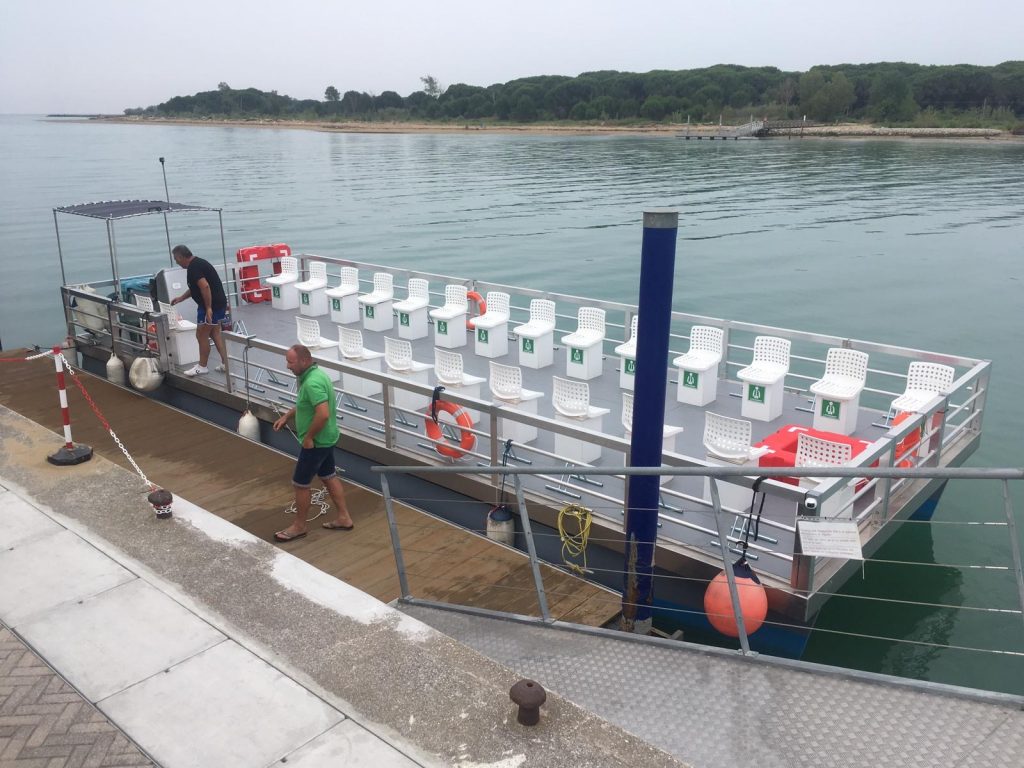 The price per route is Euro 1 per person (children under one meter in height are free).
The nearest authorized ticket selling point is at the Lighthouse, 20 metres from the end of the cycle path. For all other selling points: www.saf.ud.it
Important: This service can also be used by:
Disabled people
Baby buggies
Animals (dogs must be kept on a leash)
On contrary, motorized vehicles are not allowed.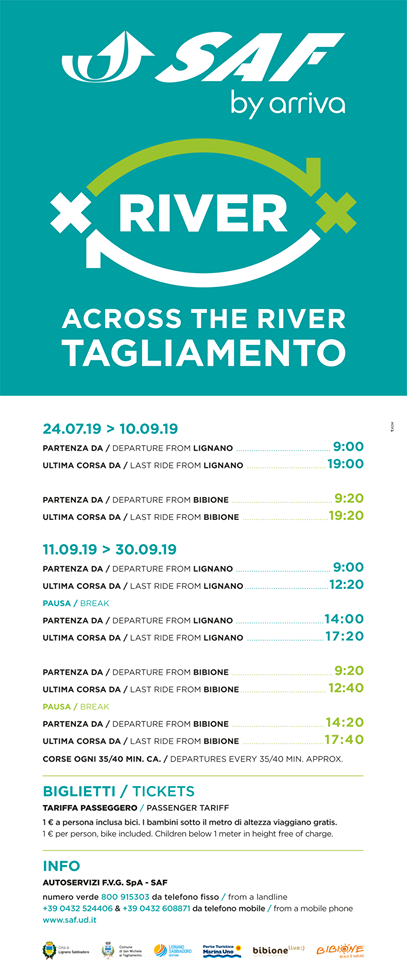 Thanks to it, two important paths will be joined:
The "Passeggiata Adriatico" (Adriatic shoreline trip), 9 km biking/walking trail in Bibione
the cycling path of Lignano Sabbiadoro, 8 km long.
They are in turn connected with the other inland itineraries.
So, what are you waiting for… let's all ride your bikes and take advantage of this new "plus", a further sign of the attention of our beaches for cycling tourism and green offers!
Where: Riserva naturale Foce del Tagliamento, Bibione, VE, Italia
When: May, 7 - September, 30