Bibione Beach Fitness 2019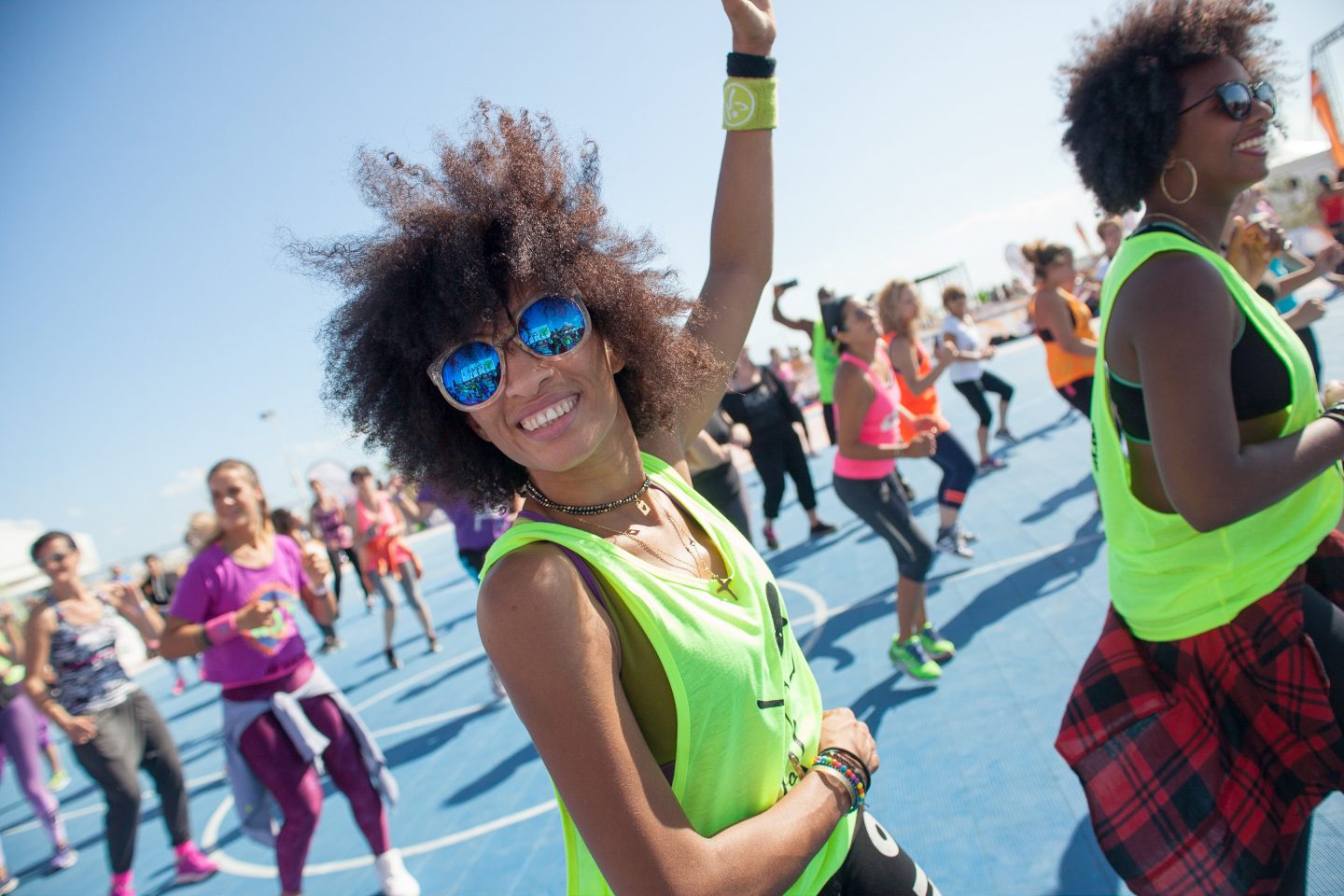 The MUST-BE-THERE appointment for fitness lovers is from 20th to 22nd September 2019 in BIBIONE, in an open-air gym on the seashore!
The biggest Italian Fitness Convention in which hands and feet move to the rhythm of the same music, with the sea as background and the sun on your face: Zumba, Raggaeton, Country, Funk, Samba, Pilates, Power Yoga, Antigravity, Pound Workout, Swimming-pool activities, Walkexercise, Group Cycling, Street Workout. And, from 2018, Bibione Latin Beach: two platforms dedicated to stages of Caribbean dances with great characters such as Maykel Fonts, directly from "Ballando con le Stelle", and other famous masters for Cuban and online Salsa lessons, Bachata Sensual and Fusion, Reggaeton, Rumba, Afro and much more.
To summarize everything in one sentence-> Bibione Beach Fitness: physical and mental wellbeing, recreation, carefree, relationships and friendships to end the summer in the best way!
The frame of Bibione Beach Fitness is unique in its kind: more than 10.000 square meters of platforms set directly on the beach, a few meters from the sea, with a cast of more than 300 truly stellar instructors for over 300 hours lessons in 3 days.
The event is one of the most spectacular international fitness convention, able to involve in each edition thousands of fans coming from all over Europe and also from oversea, in which also the presenters are the best on an international level and come from Italy, Cuba, Brazil, Argentina, Russia, Germany, France, Spain, Switzerland, Greece and Tunisia.
And in the evening: Spritz Party on the beach with famous DJs and more than 20.000 participating people, happy hour and fun at the trendiest nightclubs in Bibione!
And particular attention is paid to the youngest ones: for the age from 12 to 17 years there is free and unrestricted access to all platforms, and for the littlest ones from 6 to 11 years a miniclub with an extensive schedule of creative, recreational and motor exercises.
Info and prices: www.beachfitness.it
Are you looking for a hotel on occasion of this event? Contact us! You'll stay in Bibione with special rates and receive the provided special terms:
Booking Centre of the Bibione Hoteliers Association
Corso del Sole, 2 – 30028 Bibione (VE)
Phone Number (+39) 0431 447052
@ rossella@abaviaggi.it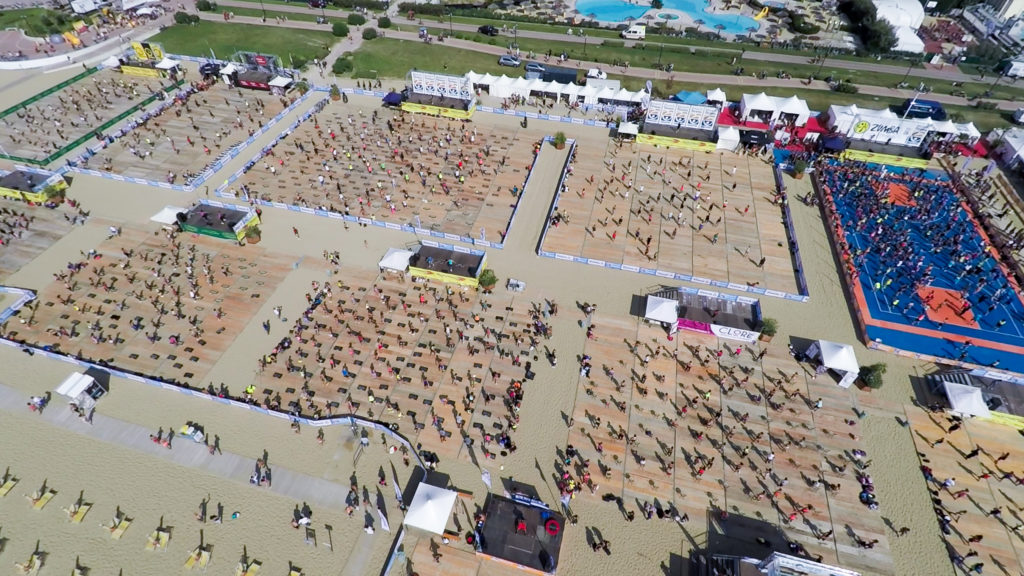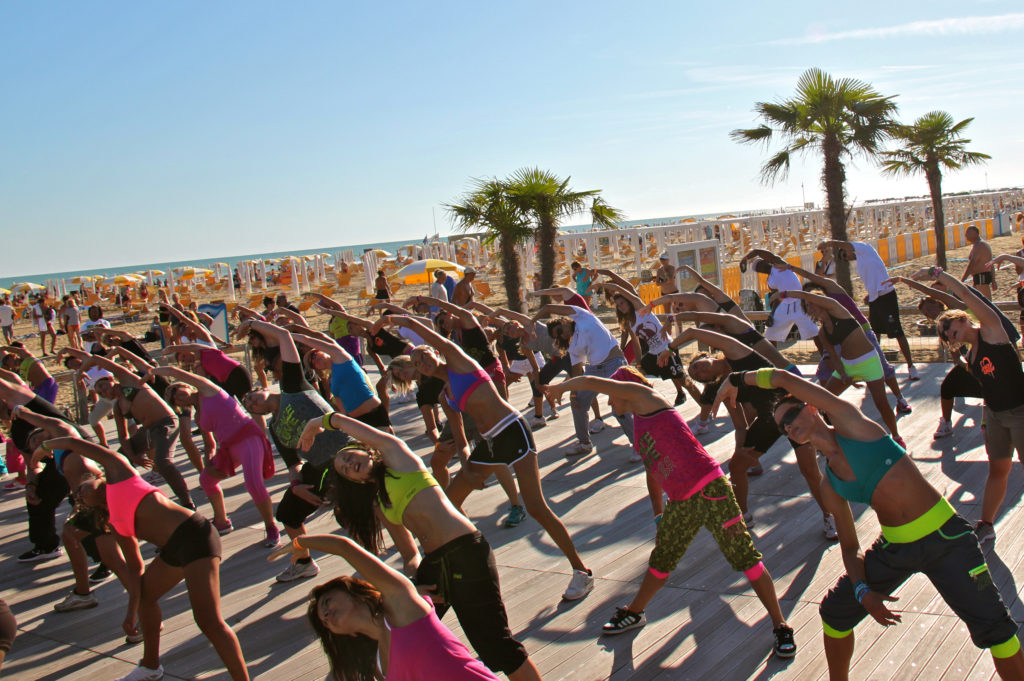 When: September, 20 - September, 22